Category Archives: VoIP Services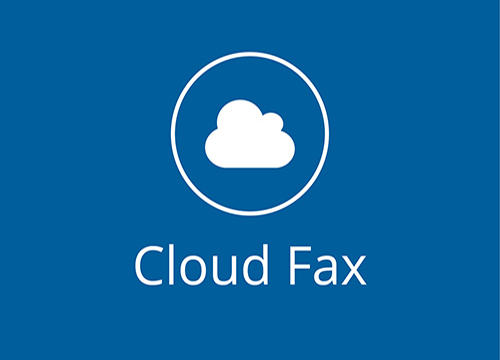 A few decades ago, fax machines roamed freely on the business landscape: and it was good. Actually, it was groundbreaking. The idea of transmitting an exact facsimile of a document to anyone in the world — and within a matter of seconds — was incredible. Indeed, if you build a time machine and head back to circa 1988, you'll be greeted by an orchestra of screeching fax machines (don't worry, it's a screech of joy, not of pain).
Well, here we are about to enter the third decade of the 21st century, and traditional fax machines are few and far between. In fact, some millennial doctors have no idea what to do with this ancient technology. But does this mean faxing is dead? Not at all!
On the contrary, faxing is alive and well. But like many other technologies, it has elevated to the cloud where it is enjoying a dynamic new lease on life. Here are 5 reasons why organizations are embracing cloud faxing — and why yours might want to join them:
1. Enhanced Security
Doctors, pharmacists, lawyers and many other professionals are using cloud faxing because it's more secure. This is because unlike scanning and attaching a document to an email, faxing converts a document into base64 binary at its source, sends it through the Public Switched Telephone Network (PSTN), and then reassembles it at the other end. In addition, faxed documents are stored in a secure off-site data center.
2. Save Space
Office space is expensive — especially in premium locations. A conventional fax machine requires sufficient space to ensure safe and proper usage (and keep supplies nearby, like paper, ink, etc.). This is a non-issue with cloud faxing. It's 100% virtual, and doesn't take up any space.
3. Enhanced Convenience
Cloud faxing is available to employees whenever they want, and from where they're working. They don't have to wait to get back to the office, and they don't have to wait in line or hike across the building. They can simply launch any internet-connected computer, laptop, desktop or smartphone, and send/receive faxes. They can also schedule faxes to be sent at a future date/time, and email faxes to colleagues or any other part (the receiving party doesn't need to have cloud faxing — they will simply get an email with a PDF attachment).  
4. Cost Saving
Conventional fax machines are pricey to buy and maintain, and organizations need a dedicated line or switch — which adds to the cost. On the other hand, cloud faxing is extremely cost effective. There are no usage or long distance fees, nor is there a need to purchase new phone lines or upgrading existing ones.
What's more, organizations with remote workers who need to send/receive faxes don't have to equip them with fax machines. They simply provide them with cloud faxing, and save hundreds or thousands of dollars per year.
5. Detailed Reports
Readers of a certain vintage may recall that generating reports with conventional fax machines was — and remains — manually intensive and quite tedious. Cloud faxing completely changes this for the better. At any time and from anywhere, authorized users (e.g. managers) can simply login to review fax history, usage details, and other data.  
Are you ready to switch to cloud faxing — and reap all of the rewards above? Then call DigitalPhone.io today at (336) 560-4400. Your consultation with us is free.
Carolina Digital, which has more than 15 years of experience serving and solving the communication needs of public sector organizations, credits its change management expertise for successfully completing a major hosted VoIP phone system implementation for the Augusta County Government Center, located in Verona, VA.
The implementation, which took several weeks to complete and was part of a procurement process that began in 2015, involved several Augusta County departments and hundreds of employees — including many of whom had never used hosted VoIP phone system technology, hardware or features before.
"Even though shifting from a traditional phone system to hosted VoIP was clearly a positive decision for our organization, change in itself can be stressful and scary for some people," commented Andy Wells, Director of Augusta County Parks & Recreation, whose department was one of several included in the multi-phase implementation. "But that's where Carolina Digital truly rose to the occasion. Their team spent a great deal of time patiently and thoroughly answering our questions, and just as importantly, they asked us how we wanted to use the system, and how it could flex around our workflows, needs and preferences. They turned what could have been an intimidating experience into one that was energizing and exciting, and that paved the way for the success that we're enjoying today."
"Many companies in the hosted VoIP industry are fairly good on the technology side of things, but have little or no grasp of the fact that customer success is typically won or lost during implementation — because that's when issues and challenges can emerge with the people who matter most: the end users who will rely on the system to do their jobs," commented Nicky Smith, Carolina Digital's CEO and Founder. "That's why over the years, we've focused on refining our change management capacity, and ensuring that it's a core part of the value we bring to every implementation. Our people are trained and our processes are designed to make the experience positive and progressive. We're technology experts, but we never lose sight of the fact that what we do is all about real people and solving their problems."
Added Mr. Wells: "Carolina Digital brought us into the 21st century. The same employees who were reluctant to adopt the new system, are now some of the most enthusiastic users. Nicky and his team are a huge reason for that. They went above and beyond the call of duty, and in my opinion set the standard that all companies working with government should strive to meet."
For additional information regarding Carolina Digital, visit http://carolinadigital.net or email [email protected]
About Carolina Digital
Carolina Digital is a pioneer of hosted phone services, and provides products that improve the capabilities of business and education telephony, while reducing their overall cost. The company's offerings stand out for their excellent value, including very competitive pricing, the industry's deepest feature set, ease of deployment, and many user-friendly packages – from a full turnkey set-up including dial tone and VoIP phones, to automated call answering and routing solutions that work with existing land lines, cell phones or VoIP phones.
Like many IT specialists in the education field, Arapahoe Charter School's (ACS) network administrator Mark Prescott planned to spend the recent Spring Break taking care of some routine maintenance tasks, and enjoying a well-deserved breather after a busy semester. However, when his school's on-site private branch exchange (PBX) suddenly went down, he was forced into action and made a quick-thinking decision that turned a potential nightmare into a triumphant success story: he called VoIP solutions provider Carolina Digital.
To Mark's amazement, that same afternoon Carolina Digital's CEO Nicky Smith arrived with a team of experts who rapidly integrated the necessary SIP trunks, which linked the school's communication server with its Internet telephone service provider (ITSP).
The end result was that instead of being off-the-grid for what could have been weeks — which would have been unacceptable to staff and parents alike — ACS's telecommunication system was back online and, what's more, much improved and primed for the school's next phase of its infrastructure development plan.
"We had already planned on switching our telecommunications from a landline system to a VoIP system, and the work that Carolina Digital did actually ended up moving us significantly forward towards that goal," commented Mark Prescott. "Nicky and his team achieved in one day what I expected would take two weeks. They were extremely responsive, professional, and truly understood that telecommunications in a school setting isn't just about the technology and hardware, but it's also about security, safety and meeting standards. The experience was better than I could have possibly imagined. Carolina Digital literally saved Spring Break for us!"
"We pride ourselves on being responsive and always putting our customers first, without compromise," commented Nicky Smith, whose company is a leading provider of USAC Category 1 eligible hosted telecommunications for K-12 schools in the Southeast United States. "Mark is an innovator, and on the leading edge of educational technology. He championed VoIP in his school because he knows how it empowers staff, supports parents, and helps drive overall student engagement and success. It was a pleasure to be there for him and his team at ACS when they needed us the most."
For additional information regarding Carolina Digital, visit http://carolinadigital.net or email [email protected]
About Carolina Digital
Carolina Digital is a pioneer of hosted phone services, and provides products that improve the capabilities of business and education telephony, while reducing their overall cost. The company's offerings stand out for their excellent value, including very competitive pricing, the industry's deepest feature set, ease of deployment, and many user-friendly packages – from a full turnkey set-up including dial tone and VoIP phones, to automated call answering and routing solutions that work with existing land lines, cell phones or VoIP phones.
Headquartered in Greenville, SC, NETXUSA has about 1,200 customers across the US, generates roughly $125 million in annual revenue, and maintains a partner base heavily tilted towards resellers of telecommunications gear and services. Purchasing the company helps Santa Ana, Calif.-based Ingram Micro deepen its in-house expertise in a fast-growing market and fill out its vendor roster, especially in voice services and conferencing. Digium Inc., Edgewater Networks Inc., Polycom Inc., and Yealink Inc. are among the new vendors Ingram Micro resellers will now have access to as a result of this acquisition, which officially closed yesterday.
Rick Boone, NETXUSA CEO said, "We are excited to join Ingram Micro and expect our customer and vendor partners to benefit from access to a broader product and services portfolio, greater geographic reach, global partnership opportunities and access to new solutions, such as value-added lifecycle services and a world-class supply chain. Our associates will have new opportunities as part of a larger organization and I am confident that we will be able to accelerate growth and profitability as a part of the Ingram Micro family."
"NETXUSA has been a longstanding partner of Polycom's from the initial days of building our collaboration business," said Chris Jones, President, Polycom Americas. "We look forward to continuing our partnership and success with NETXUSA, in addition to expanding our business with Ingram Micro to make the workplace of the future a reality for our customers."
Today's purchase comes just over one month after Ingram Micro itself was acquired by Chinese shipping company Tianjin Tianhai Investment Co. Ltd., in a deal valued at $6 billion.
When a small North Carolina company with a handful of employees was awarded the Johnston County Schools contract for a new 4,500 phone system, shock waves reverberated throughout the industry. How does a small company with a few technicians go up against a Fortune 500 technology company over a complex, demanding government contract and win?
Nicky Smith, Chief Executive Officer of Carolina Digital, has a simple explanation, "Quality, Price and Service." But a full analysis of these factors uncovers a story that is more interesting than Smith's shorthand suggests and reveals a revolutionary new dynamic that is at work in the telecommunication industry specifically and has wide reaching repercussions for businesses across a multitude of industries.
The current state of the market for business phone systems is in flux. Mobile phone use dominates the headlines because of its explosive growth. But landline phones or fixed phones are also undergoing sea of changes as Internet Service has made the standard landline phone in many ways obsolete. Voice Over Internet Protocol (VoIP) phones, the replacement for a traditional landline phone, have been adopted more quickly by residential users than by businesses. VoIP phones, in simpler terms, are phones that do not utilize the standard phone company lines but rather use the internet to transmit a digital audio signal. These phones are also referred to as IP phones.
Residential phone use today is split evenly between VoIP and traditional phone landlines, according to the latest Federal Communications Commission (FCC) report, (Industry Analysis Report, 3). Meanwhile, for businesses,VoIP use is only 18 percent and a whopping 82 percent of business lines are still traditional. This might seem surprising but it makes sense considering early VoIP systems depended on an internet connection for service, which was anything but reliable in the early days. Also, prior to the ubiquitous high-speed connections, the bandwidth of most business internet connections wasn't broad enough to allow multiple phones and computers to be online at the same time.
Another factor for consideration related to business operations is the complexity and functionality needed in the phone system of an organization with a multitude of phones and departments. Initially, VoIP phones were not able to compete with all of the options available in an elaborate company phone system. But that pendulum has widely swung. The available features in a VoIP phone system now eclipses a legacy or standard phone system by a wide margin. Many companies have large capital investments in these systems as well and have been reluctant to make a switch to what has been perceived as an inferior service. However, the current VoIP phone is comparable to a complicated phone system. In fact, according to a study by Software Advice, business decision makers that are looking to switch from their standard landline phone system to a VoIP set-up, and they are doing so largely due to the more extensive phone features offered with VoIP phones. Features such as call queues, auto attendants, follow-me, find me and complex call routing rules, that can all be easily modified.
As the numbers show, VoIP phone adoption is the biggest change going on in the business phone industry. In fact, the rate of growth of VoIP phones is actually five times that of the rate of growth of mobile phones, although the number of mobile phones is much higher. The decline of traditional phone lines is currently 10 percent per year according to the FCC. As VoIP phone systems have become more and more robust, dependable and feature rich, the switchover from traditional phone system in the business community has become inevitable. It's no longer a matter of whether a company will switch to a VoIP phone system or not, but when.
This presents a tremendous opportunity for the telecommunications industry as thousands and thousands of businesses have held off making a change and have clung onto existing legacy phone systems, thereby creating a pent-up tsunami of need, set to burst across the nation in the form of demand for new VoIP phones. There are numerous mega-telecommunications companies that are vying for this business, such as AT&T, CenturyLink, Verizon, Windstream, Time Warner Cable and Earthlink. Unlike the traditional phone services that have been dominated by large monopolistic companies ever since the invention of the phone, the VoIP phone market contains smaller companies that are competing for market share in the new and growing VoIP industry.
However, it's not just businesses that are converting to VoIP. In addition to the business community, there is a plethora of organizations that stand to benefit greatly from the new functionality, freedom and cost savings, that VoIP offers; from the small nonprofit to a large municipality, and just about any organization in-between that has a need for dedicated phones — even a county school system, such as Johnston County Schools in North Carolina.
Johnston County sits in the eastern half of central North Carolina, southeast of Wake County, home of the state capital, Raleigh. Johnston County is mostly rural, encompassing numerous small towns and communities with a total county population of approximately 177,000. The county seat is Smithfield, with a population of 12,965.
The Johnston County School system is made up of 44 schools and a handful of administration buildings. Despite lacking the glamour and limelight garnering power of its neighboring county, Johnston County has one thing that no other county has, Dan Hicks, the Johnston County Schools Director of Technology Services. Hicks is a forward thinking administrator who has been pushing to keep his school system equipped with the best technology available.
Hicks became convinced that a VoIP phone installation was direly needed. For years, the school system had been dealing with 50 different phone systems in the multitude of buildings spread out across the county. These legacy Private Branch Exchange (PBX) systems could not communicate with one another and required a lot of upkeep. Even for minor changes a technician had to go onsite and manually make the programming change such as modifying an extension or moving an employee.
With a new VoIP phone system, a member of Hick's team would be able to login from his laptop no matter where he was and make these changes in a few minutes. Time savings like these multiplied across the county would add up to a tremendous savings in time and resources. There were numerous other features about the new VoIP system that excited Hicks. For example, there is a 911 feature that would immediately notify medical and security personnel at the school when there was a situation that might require outside assistance. The system would automatically notify certain school system employees when 911 had been called from anywhere within the county-wide system.
The hard cost savings alone was going to be remarkable. The school system was going to eliminate the cost of the hundreds of phone lines and completely divest itself of the phone systems, some of which the system was leasing at the time. Over time, the VoIP phone system was going to amount to considerable savings for the county.
Another factor that made VoIP system a particularly effective choice for the Johnston County School system is the high-speed broadband internet connectivity that every North Carolina public school has. This network, which was created and now managed by Microelectronics Center of North Carolina (MCNC), is 1,600 miles of fiber optic cable that connects every public school, all the universities in the UNC system, and many other institutions of higher learning to one another and the internet. The practical application of the Research and Education Network (NCREN) is that the Johnston County system has super fast and super reliable internet, as does every public school in North Carolina.
LONDON, Dec. 16, 2015 /PRNewswire/ — The rapid growth of the European hosted Internet protocol (IP) and unified communications and collaboration (UCC) market is creating opportunities for both European and international providers delivering compelling next-generation solutions. Businesses looking to gain a competitive edge are adopting hosted communications solutions to gain faster access to advanced features and more frequent functionality upgrades. Continued economic challenges are also forcing businesses to choose hosted solutions as they allow greater flexibility for rapid growth or downsizing.
New analysis from Frost & Sullivan, Analysis of the European Hosted IP Telephony and UCC Services Market, finds that the market earned revenues of $3.32 billion in 2014 and estimates this to reach $17.93 billion in 2021.
For complimentary access to more information on this research, please visit:http://bit.ly/1RlFUMU
At Carolina Digital Phone we are very proud of being a Yealink IP Phone Partner. Yealink has be recognized and awarded the 2015 Internet Telephony Product of the Year since 2010. Yealink, founded in 2001, is a global leader in IP based unified communications and is dedicated to communication telephony innovations.  Customers from more than 100 countries and areas worldwide enjoy Yealink's reliable unified communications IP Phone solutions through our well-established global sales and service network. Their vision is to become the world's leading unified communications solution provider, helping people to maximize their business success through cloud-based unified communications ecosystems that can be accessed anytime, from anywhere globally, under any type of network.
Learn more about Yealink at this short video below:
The Yealink CP860 IP conference phone is a perfect choice for small and medium-sized conference room and can meet the demands of up to 16 people with optional expansion microphones. The CP860 provides many important audio features including optima HD technology, a build-in 3 microphone array, full-duplex technology and acoustic echo cancelling. This means that all users can enjoy rich, clear and life-like conference calls. The Yealink CP860 also supports call recording, plus linkages to mobile phones or PCs for a more convenient conference call experience.
When it comes to business phone systems, there are several decisions that an organization must make.
Perhaps the most basic, though important, is whether to pursue an on-premise or cloud-based solution. While there are advantages to both, many firms are increasingly reaching the conclusion that a cloud-based option is superior. Here are four reasons why cloud business phone systems are becoming more popular.
1. Lower Upfront Cost
One of the biggest advantages offered by a cloud business phone system is a low upfront cost. An on-site solution, on the other hand, requires significant costs on the front end, as the company needs to purchase and install a server on the premises. This makes cloud business phone systems particularly appealing to smaller businesses, as upfront costs are typically more of a burden. Of course, larger firms can also take advantage of these initial cost savings. Read At NetworkWorld Here
2. Greater Scalability
Another key reason for cloud business phone systems is greater scalability. As a business grows and expands it will require more phone lines, more features, more data storage capabilities and so on. With a cloud phone system, the business can increase its usage at any time. If the business contracts or experiences a less busy period, it can reduce usage and save money. With an on-premise solution, the firm must initially purchase a larger-than-needed appliance in order to prepare for growth. Until that time, the firm will essentially have overpaid for its Unified Communications needs, resulting in inefficiencies. When the business's growth requires an upgrade, it will need to purchase a whole new solution, repeating this process.
3. Better Disaster Recovery
Disasters can and will strike businesses of all sizes, no matter their geographic locations. Organizations need telecommunications solutions they can depend upon in these circumstances. Cloud phone systems are undoubtedly superior in this regard. With the system based off-site, damage that affects the business will not necessarily incapacitate the service provider. The office may be shut down, but business operations can quite possibly continue. If the solution is based on-premise, any damage sustained by the office will also affect its communication system, thereby exacerbating the damage caused by the catastrophe.
4. Location Independence
Another advantage of hosted business phone systems is location independence. A hosted system enables businesses to redirect calls to any landline, international or mobile number. If a business or its owners relocate, they can continue to use their old phone numbers. This is critical for many firms since changing an established number can cause confusion among existing clients. Remote work is rapidly increasing in popularity, as it has the potential to improve employee morale and productivity while saving money. However, to be a viable solution, companies typically need to ensure that remote workers have access to robust telecommunications tools. Hosted phone systems are the most effective way of achieving this goal. Read More at this Link

Carolina Digital Phone is your choice for comprehensive telephone system solutions. No matter what call support you need, Carolina Digital Phone has the technology and experience to make it happen.
In the past, businesses had to rely on complicated phone systems. However, thanks to advancing technology, it is now possible to have superior phone service with a hosted PBX telephone system. Unlike traditional phone systems, our telephone system is entirely digital. This means that instead of installing land lines, all that is required for service is an active Internet connection to create an IP digital phone through VoIP technology.
Even if you have telephone service that seems to work, there are advantages to digital telephone systems to consider. Since our service relies on an existing Internet connection, there is no need for cumbersome and costly installation procedures. All you need for a complete revitalization of your phone system are working phones.
Additionally, our hosted PBX offers the best service. With our IP digital phone system, you have unlimited inbound and outbound call capabilities. Moreover, with VoIP technology, it is easy for employees to conduct business from any location. This means that employees have the same access to quality phone service from their office, client locations, home and more. As long as there is an active Internet connection, every employee can stay connected at all times.
To make the transition easier, Carolina Digital Phone also offers a worry-free web portal to streamline management and administration of the system. On top of that, our call center application is available to provide additional support that will increase customer responsiveness for the ultimate phone service in the modern business era. Call (336) 691-2000 today to speak to a telecommunications specialist. You could save up to 60% over your current telephone service provider with our hosted PBX service.
Session Initiation Protocol, SIP trunking is one type of VOIP and streaming media based service. Customers who are equipped with SIP PBX as well as Unified Communications facilities, they can get the telephone and unified communications services through the ITSPs or Internet Telephony Service Providers. You, as a customer, should know about voip for business pros and cons. If you want to look at different aspects of voip business, then you will learn about voip phone business, voip review business, voip providers business, voip for small business etc. If you analyze VOIP business plans, you will also know about several benefits of voip for business. Carolina Digital Phone, one of the renowned enterprise SIP trunking service providers, meets your needs by quickly deploying SIP trunking for IP PBXs and Legacy PBX. Business SIP trunking can significantly reduce your overall business costs. There are many SIP trunk providers that you will find and Carolina digital phone is one of those that focuses on the best SIP Trunk Services. Companies that plan to get several software applications for their business which will help them in their business in terms of voice, video or other streaming media applications, for instance- web conferencing, desktop sharing, whiteboard sharing etc.
Sip trunks pricing is normally less than the traditional Analog lines as well as the PRIs. Carolina Digital Phone particularly provides SIP trunks and channels for both the single site and multi location businesses . For the latter, Enterprise Trunking is available. How many sip trunks do I need? – If this question strikes your mind, you can also consult with their representative to actually know about it. Another aspect people think about is the comparison between SIP trunks VS PRI. When we make a comparison between these two, we can first see the difference in terms of hardware. While the PRI connections are completely physical, SIP Trunks come with virtual connections. When you plan to scale up with PRI, it requires new circuits as well as termination hardware installation. In the case of SIP, with a software configuration change, the scales can be brought up or down pretty quickly. When using a PRI system, ROI can be negatively affected when installing sufficient backup circuits. On the other hand, SIP Trunk system having automatic IP re-routing will allow actual geographic distribution for PSTN network with very limited redundancy. Now, bringing up another important aspect of the comparison which is the cost associated with each of these systems. While planning about PRI system, one needs to only thinking about the cost which is accounted for per circuit per month. There might be a variety of pricing models to emerge in the case of SIP solution. Nevertheless, the cost associated with IP Trunking is significantly lower than the PRI.
If you want to learn more about such services, you can look for SIP trunks for dummies which will almost cover everything that you would want to know. Carolina Digital Phone ensures that the clients get the best output through its services. Call Carolina Digital Phone at (336) 544-4000.
Since Alexander Graham Bell invented it into existence, reliable phone service has played a vital role in keeping businesses up and running. That telephone on the desk makes it possible to take orders, obtain supplies and keep in touch with customers. Let's face it: If your phone system should ever fail, you might as well lock up and go home. There's only one problem. Unless you've upgraded to hosted Voice over Internet Protocol, or VoIP, you're spending far more than you should on your telephone service.
How Your Telephone System Affects Your Bottom Line:  Some fail to realize the expense of using so-called plain old telephone services. Traditional POTS systems rely on analog technology to transmit data through electronic frequencies. While this methodology is cheap and simple to transmit over short distances, voice quality fades in a hurry when vast expanses come into play. To overcome this inherent defect, old-fashioned telephone services rely on a public switched telephone network, or PSTN, to transfer calls incrementally between locations through a grid of cables, satellites, switchboards and telephone lines. Each such transfer adds to the cost, sending long-distance rates that much higher with each additional mile. For this reason, POTS systems normally charge by the call. With hosted services, on the other hand, it's a different story.
The Benefits of VoIP for Business: Instead of paying by the call, the business that switches to hosted PBX and VoIP services will incur just a moderate monthly fee with unlimited calls allowed and no extra charge for long distance. That's because these services utilize a broadband Internet connection to transmit data digitally from the point of origin to the telephone exchange that's closest to the final destination.
In addition to saving money, hosted VoIP and hosted PBX services are:
Reliable. Regardless of external influences, round-the-clock monitored maintenance will keep your system up and running.
Scalable. Your hosted service can expand or contract to match the changing needs of your business.
Versatile. No antiquated POTS system can provide the advanced features you'll get from an Internet-based service.
Mobile. Users of hosted PBX and hosted VoIP can make and receive calls through a laptop or forward incoming communications to a mobile phone.
User-friendly. The Web-based interface is intuitive and simple to use
If you're still running with your business on outdated analog telephone services, it's time to ask yourself why. For service on which you can always rely at a price that will make you smile, hosted PBX and VoIP are the only way to go. Once you've enjoyed the benefits of VoIP for business, you'll wonder why you waited so long to switch. When considering Hosted VoIP for your business telephone system call the experts at Carolina Digital Phone at (336) 691-2000.
Stay updated by reading http://CarolinaDigital.Today and visit http://siptrunking.reviews for SIP Trunking Review and Options updates on VoIP Options for your business. For Schools Please visit http://erate.tips for USAC Updates and Tips for Using E-Rate Funding for Schools and Libraries.
---
About the Author: Nicky Smith – For the past 30+ years, computers, advanced technology and solving problems with this new technology have been his business. In 1978, he graduated from Appalachian State University in Boone, NC with the first graduating class in the 16 North Carolina Universities with an Information Systems degree from the College of Business. For the last 15 years Nicky has served as the visionary leader and CEO of CAROLINANET.COM, a web hosting and server colocation data center and since 2004 the CEO of Carolina Digital Phone offering hosted telephone services and SIP Trunking. Read more at his LinkedIN page http://www.linkedin.com/in/nickysmith
Follow Nicky Smith on Twitter @PBXintheCloud, Google Plus at https://plus.google.com/+Carolinadigitalphone/ and on Facebook