Showing all posts by Nicky Smith
DigitalPhone.io announced today that it has expanded its workforce in response to strong ongoing demand among businesses, government agencies, educational institutions and nonprofit organizations for its full suite of hosted telecommunications solutions.
Joining the DigitalPhone.io operations team are: Samantha Buggé, Project & Provisioning Manager; Marisa Diaz, Account Executive; Lisa Green, Account Executive; Arianna Forgay, Client Support Specialist; and Paige Sullivan, Client Support Specialist.
In addition, acclaimed Business and Executive Coach Ross Cox has been hired to assist DigitalPhone.io with strategic development, execution planning, and performance management. Mr. Cox has nearly 50 years of business experience, and is widely recognized as one of North America's leading coaches.
Individually and collectively, these talented and experienced new team members will play a key role in helping DigitalPhone.io continue expanding its nationwide footprint, and provide current and future customers with an unparalleled level of support, value and service.
This is DigitalPhone.io's second significant workforce expansion this year. In January, the company expanded its senior sales and support teams, respectively. Last year, DigitalPhone.io added two highly experienced and acclaimed executives to its leadership team: Steve Worrell, CPA as CFO, and Gary Tomlin as VP of Sales.
"There is no shortage of professionals in the labor market that have required technical knowledge when it comes to telecommunications systems and solutions," commented CEO and Founder Nicky Smith, who launched DigitalPhone.io in 2000. "But we don't just hire for ability — we also hire for attitude, and ensure that everyone who joins our team is committed to doing what is best for our customers — and where possible, exceeding their expectations. I'm confident that our exceptional new hires align with our values and vision, and will help us succeed and grow into the future."
Added Smith: "We are also proud to create more high quality career opportunities in Greensboro, and continue helping this area thrive and grow. As the Greensboro Chamber of Commerce very wisely points out, our business community must be creative, innovative and agile to compete in attracting a 21st century workforce. We are honored and excited to be part of this solution!"
For additional information regarding DigitalPhone.io, visit https://digitalphone.io or email inquiry@DigitalPhone.io.
About DigitalPhone.io

DigitalPhone.io (formerly Carolina Digital) is a pioneer of hosted phone services, and provides products that improve the capabilities of business and education telephony, while reducing their overall cost. The company's offerings stand out for their excellent value, including very competitive pricing, the industry's deepest feature set, ease of deployment, and many user-friendly packages — from a full turnkey set-up including dial tone and VoIP phones, to automated call answering and routing solutions that work with existing land lines, cell phones or VoIP phones.
While VoIP phone systems offer many enterprise-grade calling features such as voicemail-to-email, video conferencing, live call forwarding, direct-inward-dial and the list goes on, the one that most businesses instantly fall in love with — and wonder how they managed without — is auto attendant. Here are the key benefits:
1. Fully Customizable
An auto attendant is more than just an answering machine. It's a functional and customizable 24/7 digital receptionist that lets callers quickly connect with the right individual or team, instead of having to go through a live operator or run the risk of getting "bounced around" because someone made a call forwarding mistake (with this being said, callers who do wish to contact a live operator can be given the option to do so).  
2. Multiple Messages
What's more, an auto attendant can be configured with multiple messages based on pre-set variables, such as where calls originate from, what number was dialed (e.g. new sales number vs. technical support number), the time of day (e.g. an after-hours message can automatically start at 5:01pm), and so on.
3. Look BIG
An auto attendant can make any business look like an enterprise — even if it has a small staff roster or recently launched. This is a critical factor that can make the difference between connecting with customers, or losing them to larger competitors.
4. Save Thousands a Month
Since an auto attendant does the work of a receptionist — and in fact, does it better and more efficiently — businesses can save thousands of dollars a month in staffing costs. That's money that they can be put back into the business to help it grow. At the same time, staff that was previously bogged down by answering and forwarding calls have more time to deal with higher priority tasks (e.g. dealing with escalated customer issues, etc.)
Best Practices for an Auto Attendant Script
As noted above, businesses can customize a variety of auto attendant scripts based on their needs. Below are some best practices to keep in mind:
Configure the auto attendant to answer the call on the first ring.

Start each script with a warm, friendly and professional greeting.

For an after-hours or weekend script, inform callers immediately that the business is closed (i.e. don't risk making them think that the business is open, only to disappoint them later on). Make sure that the script also provides the normal business hours.

Keep each script as brief as possible.  

Remind callers immediately after hearing the available options (or prior to that if desired) that they can dial their party's extension at any time, or reach a live operator (if applicable).  

It's generally advised to limit the menu to 5 options. Also provide callers with the ability to re-listen to the options (e.g. "press the pound key to repeat this message".  
Sample Auto Attendant Script
Here is a sample auto attendant script for ACME Incorporated (under the visionary guidance of CEO Wile E. Coyote).  
Thank you for calling ACME Incorporated, where we offer the very best in anti-roadrunner technology.
If you know your party's extension, please enter it at any time. For a staff directory, please press the star key.
To speak with our sales team, please press 1.
To speak with our customer service team, please press 2.  
For information on our hours of business, location and website, please press 3.  
If you would like to speak with a member of our team, please press 0.
If you would like to leave a message, please press the pound key.  
To hear this menu again, please press 9.  
To learn more about the benefits and advantages of a VoIP phone system auto attendant, contact the DigitalPhone.io team today. Your consultation with us is free.
It doesn't matter whether a business sells professional services, cool gadgets, delicious meals or anything else: while all employees have an important role to play, the fact is — and always will be — that the gateway to organizational success is sales.
Indeed, without sufficient revenues, businesses cannot achieve their objectives or targets. And while sales numbers typically rise and fall due to cycles and other marketplace variables, a sustained drop in revenues inevitably — and terrifyingly — leads to layoffs, scale-backs, and in extreme cases, bankruptcies and shut downs.
Given the importance of sales, it makes sense that successful businesses around the world are making the switch to an innovative cloud telephone system. Here are the 5 reasons why sales professionals LOVE this technology, and would rather give up their (sacred) expense account or vacation days than revert back to a conventional landline system:
1. Integration with CRMs
Cloud telephone systems integrate seamlessly with CRM systems (such as Salesforce), which enables sales professionals to capture calling data in real time, and enhance customer experience by automatically seeing all historical information (e.g. previous touchpoints and purchases).
2. Total Mobility
Sales professionals who spend some, most or virtually all of the time away from the office (a.k.a. "road warriors") can connect with colleagues and customers through their smartphone or desktop softphone anytime, and anywhere. What's more, when they make outgoing calls, the business name/number shows up on Caller ID instead of their personal name/number.
3. Voicemail-to-Email
Studies reveal that a staggering 35-50% of sales go to sellers that respond first. A cloud telephone system features built-in voicemail to email functionality, which lets sales professionals pick-up time sensitive calls on-the-go. As a result, they can respond quicker than their competitors, and give themselves a crucial advantage to make the sale!
4. Web Conferencing
While many of today's customers are fine with phone calls and emails, many want to connect face-to-face — which can be inconvenient, or in some cases, a logistical impossibility (i.e. the customer is located in Nashville and the sales professional is located in Charlotte). Cloud telephone systems feature built-in web conferencing, so that sales professionals can effortlessly close the distance gap and create some valuable face time.
5. Live Call Forwarding
Last but not least, its typical for many sales professionals to pick up a call on their smartphone, drive to work, and head into their office — or vice versa. With a cloud telephone system, they can easily forward live calls from system to system, and keep the conversation going instead of having to say "can I call you back?"
The Bottom Line
Today's sales professionals are under relentless pressure to make quota and keep the revenue flowing. However, research shows that nearly two-thirds of their time is wasted in non-revenue generating activities. A cloud telephone system dramatically turns this around, and positions sales professionals to do what they — and everyone else — needs them to do: SELL!
To learn more about how a cloud telephone system will take your sales professionals to another level, contact the DigitalPhone.io team today at (336) 560-4400, Your consultation with us is free!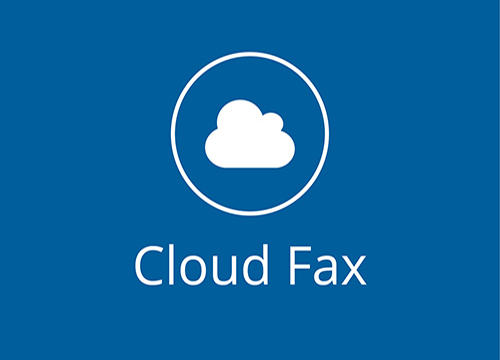 A few decades ago, fax machines roamed freely on the business landscape: and it was good. Actually, it was groundbreaking. The idea of transmitting an exact facsimile of a document to anyone in the world — and within a matter of seconds — was incredible. Indeed, if you build a time machine and head back to circa 1988, you'll be greeted by an orchestra of screeching fax machines (don't worry, it's a screech of joy, not of pain).
Well, here we are about to enter the third decade of the 21st century, and traditional fax machines are few and far between. In fact, some millennial doctors have no idea what to do with this ancient technology. But does this mean faxing is dead? Not at all!
On the contrary, faxing is alive and well. But like many other technologies, it has elevated to the cloud where it is enjoying a dynamic new lease on life. Here are 5 reasons why organizations are embracing cloud faxing — and why yours might want to join them:
1. Enhanced Security
Doctors, pharmacists, lawyers and many other professionals are using cloud faxing because it's more secure. This is because unlike scanning and attaching a document to an email, faxing converts a document into base64 binary at its source, sends it through the Public Switched Telephone Network (PSTN), and then reassembles it at the other end. In addition, faxed documents are stored in a secure off-site data center.
2. Save Space
Office space is expensive — especially in premium locations. A conventional fax machine requires sufficient space to ensure safe and proper usage (and keep supplies nearby, like paper, ink, etc.). This is a non-issue with cloud faxing. It's 100% virtual, and doesn't take up any space.
3. Enhanced Convenience
Cloud faxing is available to employees whenever they want, and from where they're working. They don't have to wait to get back to the office, and they don't have to wait in line or hike across the building. They can simply launch any internet-connected computer, laptop, desktop or smartphone, and send/receive faxes. They can also schedule faxes to be sent at a future date/time, and email faxes to colleagues or any other part (the receiving party doesn't need to have cloud faxing — they will simply get an email with a PDF attachment).  
4. Cost Saving
Conventional fax machines are pricey to buy and maintain, and organizations need a dedicated line or switch — which adds to the cost. On the other hand, cloud faxing is extremely cost effective. There are no usage or long distance fees, nor is there a need to purchase new phone lines or upgrading existing ones.
What's more, organizations with remote workers who need to send/receive faxes don't have to equip them with fax machines. They simply provide them with cloud faxing, and save hundreds or thousands of dollars per year.
5. Detailed Reports
Readers of a certain vintage may recall that generating reports with conventional fax machines was — and remains — manually intensive and quite tedious. Cloud faxing completely changes this for the better. At any time and from anywhere, authorized users (e.g. managers) can simply login to review fax history, usage details, and other data.  
Are you ready to switch to cloud faxing — and reap all of the rewards above? Then call DigitalPhone.io today at (336) 560-4400. Your consultation with us is free.
GREENSBORO, NORTH CAROLINA (PRWEB) DECEMBER 17, 2016
Hosted telecommunications firm Carolina Digital announced that it has been awarded a contract by Montgomery Community College to install a state-of-the-art hosted VoIP phone system at the school's campus in Troy, North Carolina.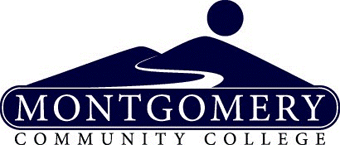 Carolina Digital was selected by Montgomery Community College's leadership team per a competitive and formal bidding process that lasted several months, and involved multiple vendors. Ultimately, the decision to go with Carolina Digital was based on a combination of the company's technical expertise, capacity, service commitment, quality assurance, reputation and cost-effectiveness. The new hosted phone system includes more than 100 certified VoIP-based phones, and implementation is expected to be complete by mid-December.
"We recently made upgrading our phone system technology a top priority," commented Cindy Ellison, Dean of Technology and Resources at Montgomery Community College. "With Carolina Digital, we are saving approximately 80 percent compared to the cost of upgrading our old system, while accessing a range of new and advanced calling features that our team is excited about using, such as voicemail to email. We are also very impressed by the crisp and clear audio quality, and the fact that there is no added support or maintenance burden for our IT team is a significant advantage."
"Our relationship Montgomery Community College started more than six months ago when Cindy reached out and asked questions about our solutions and products," commented Carolina Digital's CEO Nicky Smith. "We were pleased to be invited to participate in the competitive bidding process, and are looking forward to being a long-term strategic partner to help the school maximize their ROI in the years ahead."
Added Smith: "Many community colleges around the country are fed up dealing with legacy telephone companies and PBX hardware vendors, which charge exorbitant fees and lack personalized customer support. That is a clear contrast to our team of in-house experts, who pride themselves on delivering personalized, responsive service. What's more, we can just as effectively communicate with technical experts and specialists, as we can with executives and end users. To us, world-class support and service isn't an add-on to what we do. It's built into our DNA, and it makes all the difference to our customers."
For additional information regarding Carolina Digital, visit http://carolinadigital.net or email inquiry(at)carolinadigital(dot)net.
About Carolina Digital
Carolina Digital is a pioneer of hosted phone services, and provides products that improve the capabilities of business and education telephony, while reducing their overall cost. The company's offerings stand out for their excellent value, including very competitive pricing, the industry's deepest feature set, ease of deployment, and many user-friendly packages – from a full turnkey set-up including dial tone and VoIP phones, to automated call answering and routing solutions that work with existing land lines, cell phones or VoIP phones.
Carolina Digital, which has more than 15 years of experience serving and solving the communication needs of public sector organizations, credits its change management expertise for successfully completing a major hosted VoIP phone system implementation for the Augusta County Government Center, located in Verona, VA.
The implementation, which took several weeks to complete and was part of a procurement process that began in 2015, involved several Augusta County departments and hundreds of employees — including many of whom had never used hosted VoIP phone system technology, hardware or features before.
"Even though shifting from a traditional phone system to hosted VoIP was clearly a positive decision for our organization, change in itself can be stressful and scary for some people," commented Andy Wells, Director of Augusta County Parks & Recreation, whose department was one of several included in the multi-phase implementation. "But that's where Carolina Digital truly rose to the occasion. Their team spent a great deal of time patiently and thoroughly answering our questions, and just as importantly, they asked us how we wanted to use the system, and how it could flex around our workflows, needs and preferences. They turned what could have been an intimidating experience into one that was energizing and exciting, and that paved the way for the success that we're enjoying today."
"Many companies in the hosted VoIP industry are fairly good on the technology side of things, but have little or no grasp of the fact that customer success is typically won or lost during implementation — because that's when issues and challenges can emerge with the people who matter most: the end users who will rely on the system to do their jobs," commented Nicky Smith, Carolina Digital's CEO and Founder. "That's why over the years, we've focused on refining our change management capacity, and ensuring that it's a core part of the value we bring to every implementation. Our people are trained and our processes are designed to make the experience positive and progressive. We're technology experts, but we never lose sight of the fact that what we do is all about real people and solving their problems."
Added Mr. Wells: "Carolina Digital brought us into the 21st century. The same employees who were reluctant to adopt the new system, are now some of the most enthusiastic users. Nicky and his team are a huge reason for that. They went above and beyond the call of duty, and in my opinion set the standard that all companies working with government should strive to meet."
For additional information regarding Carolina Digital, visit http://carolinadigital.net or email inquiry@carolinadigital.net.
About Carolina Digital
Carolina Digital is a pioneer of hosted phone services, and provides products that improve the capabilities of business and education telephony, while reducing their overall cost. The company's offerings stand out for their excellent value, including very competitive pricing, the industry's deepest feature set, ease of deployment, and many user-friendly packages – from a full turnkey set-up including dial tone and VoIP phones, to automated call answering and routing solutions that work with existing land lines, cell phones or VoIP phones.
Like many IT specialists in the education field, Arapahoe Charter School's (ACS) network administrator Mark Prescott planned to spend the recent Spring Break taking care of some routine maintenance tasks, and enjoying a well-deserved breather after a busy semester. However, when his school's on-site private branch exchange (PBX) suddenly went down, he was forced into action and made a quick-thinking decision that turned a potential nightmare into a triumphant success story: he called VoIP solutions provider Carolina Digital.
To Mark's amazement, that same afternoon Carolina Digital's CEO Nicky Smith arrived with a team of experts who rapidly integrated the necessary SIP trunks, which linked the school's communication server with its Internet telephone service provider (ITSP).
The end result was that instead of being off-the-grid for what could have been weeks — which would have been unacceptable to staff and parents alike — ACS's telecommunication system was back online and, what's more, much improved and primed for the school's next phase of its infrastructure development plan.
"We had already planned on switching our telecommunications from a landline system to a VoIP system, and the work that Carolina Digital did actually ended up moving us significantly forward towards that goal," commented Mark Prescott. "Nicky and his team achieved in one day what I expected would take two weeks. They were extremely responsive, professional, and truly understood that telecommunications in a school setting isn't just about the technology and hardware, but it's also about security, safety and meeting standards. The experience was better than I could have possibly imagined. Carolina Digital literally saved Spring Break for us!"
"We pride ourselves on being responsive and always putting our customers first, without compromise," commented Nicky Smith, whose company is a leading provider of USAC Category 1 eligible hosted telecommunications for K-12 schools in the Southeast United States. "Mark is an innovator, and on the leading edge of educational technology. He championed VoIP in his school because he knows how it empowers staff, supports parents, and helps drive overall student engagement and success. It was a pleasure to be there for him and his team at ACS when they needed us the most."
For additional information regarding Carolina Digital, visit http://carolinadigital.net or email inquiry@carolinadigital.net.
About Carolina Digital
Carolina Digital is a pioneer of hosted phone services, and provides products that improve the capabilities of business and education telephony, while reducing their overall cost. The company's offerings stand out for their excellent value, including very competitive pricing, the industry's deepest feature set, ease of deployment, and many user-friendly packages – from a full turnkey set-up including dial tone and VoIP phones, to automated call answering and routing solutions that work with existing land lines, cell phones or VoIP phones.
New Dialing Pattern
Residential and business customers assigned to the existing 336 area code should prepare for the introduction of the new 743 area code.  Use of an overlay area code requires that customers must dial 10 digits (area code + 7-digit local telephone number) to complete local calls within their area code calling area. To help customers prepare for this change and ensure a smooth transition, beginning October 24, 2015, customers may begin placing local calls by using the new 10-digit local dialing pattern.  Customers may continue to use 7-digit local dialing until April 22, 2016, when that option will come to an end.  Effective on April 23, 2016, all local calls must be placed using the 10 digit telephone number (336 or 743 plus the 7-digit local telephone number). Beginning May 23, 2016, customers in the 336 area code region requesting new service, adding an additional line, or in some cases moving their service, may be assigned new numbers using either 336 or the new 743 area code. 
Facts About the New Area Code
The most important facts that consumers and businesses need to know about the upcoming 743 area code overlay are:
Your telephone number, including current area code, will not change, but may if you move your service

You will need to dial area code + 7-digit local telephone number for all local calls.

For billing purposes, what is a local call now will remain a local call regardless of the number of digits dialed.

The price of a call, coverage area, or other rates and services will not change due to the overlay.
Planning for the New Area Code
Customers should identify their telephone number as a ten digit number (area code + 7-digit local telephone number), and include the area code when giving the number to their friends, family, business associates and business customers, etc.
Customers should ensure that all services, automatic dialing equipment, applications, software, or other types of equipment recognize the new 743 area code as a valid area code.  Some examples are life safety systems, fax machines, Internet dial-up numbers, alarm and security systems, gates, speed dialers, mobile phone contact lists, call forwarding settings, voicemail services, and similar functions. Be sure to check your business stationery, website, advertising materials, personal checks, and your personal or pet ID tags to ensure the area code is included in your telephone number. If you have any questions regarding the new area code overlay or dialing procedures please call 336-544-4000.
Headquartered in Greenville, SC, NETXUSA has about 1,200 customers across the US, generates roughly $125 million in annual revenue, and maintains a partner base heavily tilted towards resellers of telecommunications gear and services. Purchasing the company helps Santa Ana, Calif.-based Ingram Micro deepen its in-house expertise in a fast-growing market and fill out its vendor roster, especially in voice services and conferencing. Digium Inc., Edgewater Networks Inc., Polycom Inc., and Yealink Inc. are among the new vendors Ingram Micro resellers will now have access to as a result of this acquisition, which officially closed yesterday.
Rick Boone, NETXUSA CEO said, "We are excited to join Ingram Micro and expect our customer and vendor partners to benefit from access to a broader product and services portfolio, greater geographic reach, global partnership opportunities and access to new solutions, such as value-added lifecycle services and a world-class supply chain. Our associates will have new opportunities as part of a larger organization and I am confident that we will be able to accelerate growth and profitability as a part of the Ingram Micro family."
"NETXUSA has been a longstanding partner of Polycom's from the initial days of building our collaboration business," said Chris Jones, President, Polycom Americas. "We look forward to continuing our partnership and success with NETXUSA, in addition to expanding our business with Ingram Micro to make the workplace of the future a reality for our customers."
Today's purchase comes just over one month after Ingram Micro itself was acquired by Chinese shipping company Tianjin Tianhai Investment Co. Ltd., in a deal valued at $6 billion.
When a small North Carolina company with a handful of employees was awarded the Johnston County Schools contract for a new 4,500 phone system, shock waves reverberated throughout the industry. How does a small company with a few technicians go up against a Fortune 500 technology company over a complex, demanding government contract and win?
Nicky Smith, Chief Executive Officer of Carolina Digital, has a simple explanation, "Quality, Price and Service." But a full analysis of these factors uncovers a story that is more interesting than Smith's shorthand suggests and reveals a revolutionary new dynamic that is at work in the telecommunication industry specifically and has wide reaching repercussions for businesses across a multitude of industries.
The current state of the market for business phone systems is in flux. Mobile phone use dominates the headlines because of its explosive growth. But landline phones or fixed phones are also undergoing sea of changes as Internet Service has made the standard landline phone in many ways obsolete. Voice Over Internet Protocol (VoIP) phones, the replacement for a traditional landline phone, have been adopted more quickly by residential users than by businesses. VoIP phones, in simpler terms, are phones that do not utilize the standard phone company lines but rather use the internet to transmit a digital audio signal. These phones are also referred to as IP phones.
Residential phone use today is split evenly between VoIP and traditional phone landlines, according to the latest Federal Communications Commission (FCC) report, (Industry Analysis Report, 3). Meanwhile, for businesses,VoIP use is only 18 percent and a whopping 82 percent of business lines are still traditional. This might seem surprising but it makes sense considering early VoIP systems depended on an internet connection for service, which was anything but reliable in the early days. Also, prior to the ubiquitous high-speed connections, the bandwidth of most business internet connections wasn't broad enough to allow multiple phones and computers to be online at the same time.
Another factor for consideration related to business operations is the complexity and functionality needed in the phone system of an organization with a multitude of phones and departments. Initially, VoIP phones were not able to compete with all of the options available in an elaborate company phone system. But that pendulum has widely swung. The available features in a VoIP phone system now eclipses a legacy or standard phone system by a wide margin. Many companies have large capital investments in these systems as well and have been reluctant to make a switch to what has been perceived as an inferior service. However, the current VoIP phone is comparable to a complicated phone system. In fact, according to a study by Software Advice, business decision makers that are looking to switch from their standard landline phone system to a VoIP set-up, and they are doing so largely due to the more extensive phone features offered with VoIP phones. Features such as call queues, auto attendants, follow-me, find me and complex call routing rules, that can all be easily modified.
As the numbers show, VoIP phone adoption is the biggest change going on in the business phone industry. In fact, the rate of growth of VoIP phones is actually five times that of the rate of growth of mobile phones, although the number of mobile phones is much higher. The decline of traditional phone lines is currently 10 percent per year according to the FCC. As VoIP phone systems have become more and more robust, dependable and feature rich, the switchover from traditional phone system in the business community has become inevitable. It's no longer a matter of whether a company will switch to a VoIP phone system or not, but when.
This presents a tremendous opportunity for the telecommunications industry as thousands and thousands of businesses have held off making a change and have clung onto existing legacy phone systems, thereby creating a pent-up tsunami of need, set to burst across the nation in the form of demand for new VoIP phones. There are numerous mega-telecommunications companies that are vying for this business, such as AT&T, CenturyLink, Verizon, Windstream, Time Warner Cable and Earthlink. Unlike the traditional phone services that have been dominated by large monopolistic companies ever since the invention of the phone, the VoIP phone market contains smaller companies that are competing for market share in the new and growing VoIP industry.
However, it's not just businesses that are converting to VoIP. In addition to the business community, there is a plethora of organizations that stand to benefit greatly from the new functionality, freedom and cost savings, that VoIP offers; from the small nonprofit to a large municipality, and just about any organization in-between that has a need for dedicated phones — even a county school system, such as Johnston County Schools in North Carolina.
Johnston County sits in the eastern half of central North Carolina, southeast of Wake County, home of the state capital, Raleigh. Johnston County is mostly rural, encompassing numerous small towns and communities with a total county population of approximately 177,000. The county seat is Smithfield, with a population of 12,965.
The Johnston County School system is made up of 44 schools and a handful of administration buildings. Despite lacking the glamour and limelight garnering power of its neighboring county, Johnston County has one thing that no other county has, Dan Hicks, the Johnston County Schools Director of Technology Services. Hicks is a forward thinking administrator who has been pushing to keep his school system equipped with the best technology available.
Hicks became convinced that a VoIP phone installation was direly needed. For years, the school system had been dealing with 50 different phone systems in the multitude of buildings spread out across the county. These legacy Private Branch Exchange (PBX) systems could not communicate with one another and required a lot of upkeep. Even for minor changes a technician had to go onsite and manually make the programming change such as modifying an extension or moving an employee.
With a new VoIP phone system, a member of Hick's team would be able to login from his laptop no matter where he was and make these changes in a few minutes. Time savings like these multiplied across the county would add up to a tremendous savings in time and resources. There were numerous other features about the new VoIP system that excited Hicks. For example, there is a 911 feature that would immediately notify medical and security personnel at the school when there was a situation that might require outside assistance. The system would automatically notify certain school system employees when 911 had been called from anywhere within the county-wide system.
The hard cost savings alone was going to be remarkable. The school system was going to eliminate the cost of the hundreds of phone lines and completely divest itself of the phone systems, some of which the system was leasing at the time. Over time, the VoIP phone system was going to amount to considerable savings for the county.
Another factor that made VoIP system a particularly effective choice for the Johnston County School system is the high-speed broadband internet connectivity that every North Carolina public school has. This network, which was created and now managed by Microelectronics Center of North Carolina (MCNC), is 1,600 miles of fiber optic cable that connects every public school, all the universities in the UNC system, and many other institutions of higher learning to one another and the internet. The practical application of the Research and Education Network (NCREN) is that the Johnston County system has super fast and super reliable internet, as does every public school in North Carolina.
LONDON, Dec. 16, 2015 /PRNewswire/ — The rapid growth of the European hosted Internet protocol (IP) and unified communications and collaboration (UCC) market is creating opportunities for both European and international providers delivering compelling next-generation solutions. Businesses looking to gain a competitive edge are adopting hosted communications solutions to gain faster access to advanced features and more frequent functionality upgrades. Continued economic challenges are also forcing businesses to choose hosted solutions as they allow greater flexibility for rapid growth or downsizing.
New analysis from Frost & Sullivan, Analysis of the European Hosted IP Telephony and UCC Services Market, finds that the market earned revenues of $3.32 billion in 2014 and estimates this to reach $17.93 billion in 2021.
For complimentary access to more information on this research, please visit:http://bit.ly/1RlFUMU